A Hands-On STEAMS* Experience
The Innovation Workspace Initiative is a project to bring a makerspace to empower your creativity through hands-on, project-based learning.  Through virtual and in-person curricula, this workspace will bring together makers from "K to Gray," bridging community and school district makerspaces while connecting them with local business and industry leaders.
We have a big vision and we would like to invite you to join us for our first workshops, focused on Additive Manufacturing: from CAD designs to 3D Printers.
Find Upcoming Workshops
*What is STEAMS?
STEAMS stands for Science, Technology, Engineering, Art, Math, and Skilled Trades. STEAMS is a is a growing area of focus that encompasses the real-world application of these subjects. Many students have disengaged from these subjects because they don't see that they have any relevance to the real world or students' daily lives.
Technology and engineering courses are growing at the high school level, but many students feel that those types of classes aren't for them. Some students are influenced by gender or racial biases which say that female and minority students are less capable in STEM subjects. Other students think these courses are only intended for advanced students or those who plan to pursue careers as computer scientists or engineers. STEAMS is an inclusive, comprehensive approach to empower and engage today's students.
Bits & Bytes
The Bits & Bytes Newsletter brings you the latest updates from the Innovation Workspace Initiative. In the Summer 2020 edition, learn more about the IWI in detail and see how the North Iowa community stepped up to innovate during COVID-19.
Join the Innovation Workspace Initiative Newsletter
About Us
IWI Project Manager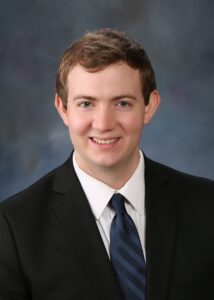 Anthony Riesen
anthony.riesen@niacc.edu | 641.422.4110
After completing his bachelor's in physics at St. Olaf College, Anthony Riesen worked for two years as a makerspace coordinator in rural Wyoming.  Now he is back in North Iowa, working on the Innovation Workspace Initiative so he can share his passion for creating and hands-on learning with the next generation of students and the community.