Education - Engagement - Collaboration - Opportunity
The Innovation Workspace provides entrepreneurs hands-on access to a professional grade digital manufacturing equipment for small-to-medium scale model and prototype creation, utilizing numerous materials.
We help entrepreneurs, students, and businesses at all stages create new products and process solutions, overcome pressing challenges, and leverage technology to create new opportunities in North Iowa.
The Innovation Workspace is currently developing programs to prepare students and small businesses for the workforce needs of tomorrow (CTE), and certificates to prepare existing workforce for the Industry 4.0, Advanced Manufacturing, and CyberSecurity needs of today.
Available Equipment:
Vinyl Cutter
CNC Mill
Laser Cutter
Electronics/Soldering Station
Heat Press
Apple Mac Mini for App Development
3D Printing (FDM, Liquid Resin, and Extruded Polymer)
Coming Soon: Creaform Handheld Scanner
Available Services:
Prototyping
Test Products
Create or Replace Parts
Product Customization
Equipment Training
Safety Training
And more
What can the Innovation Workspace help you with?
Call 641-422-4110 or email for more details.
Fees may apply; please request a quote for your project.
Bits & Bytes
The Bits & Bytes Newsletter brings you the latest updates from the Innovation Workspace Initiative. Join the Innovation Workspace Initiative Newsletter
About Us
IWI Project Manager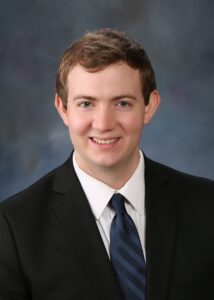 Anthony Riesen
anthony.riesen@niacc.edu | 641.422.4110
After completing his bachelor's in physics at St. Olaf College, Anthony Riesen worked for two years as a makerspace coordinator in rural Wyoming.  Now he is back in North Iowa, working on the Innovation Workspace Initiative so he can share his passion for creating and hands-on learning with the next generation of students and the community.