slider-1
Together, shaping the future
A few words about us
Embracing an entrepreneurial mindset is essential when creating innovative solutions for today's challenges in all types of organizations, communities and groups. The NIACC John Pappajohn Entrepreneurial and North Iowa Small Business Development Center (Pappajohn SBDC Center) operates as a fully integrated business assistance center supporting the development of entrepreneurs and the growth, innovation and successful transition planning for existing businesses within the NIACC region.
We are the primary source for early entrepreneurship education (starting in fifth grade) across the spectrum to sophisticated deal-structuring for both entrepreneurs and established businesses. We are committed to helping every entrepreneur, no matter their level of expertise, to start and grow something great.
The NIACC Pappajohn Center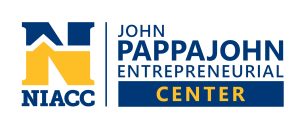 The NIACC Pappajohn Center was founded in 1997 through the generous organization and financing of Mr. John Pappajohn. The five John Pappajohn Entrepreneurial Centers are located at five different universities and colleges across Iowa, and have helped create and launch over 1,000 companies. Iowa's entrepreneurs can count on assistance and resources from the Pappajohn Center, whether the undertaking is a student enterprise, a new small business, a family business in need of a succession plan, an innovative technology start-up, or a corporation intrapreneurship project.
Iowa entrepreneurs are provided a multitude of hands-on and easily accessible services each year, including:
One-on-one business counseling
Business start-up and expansion services
Innovation and acceleration services
Technical assistance
Financial advice and access to capital
Creating entrepreneurial communities and regions
Entrepreneurial education for communities and students
Mission Statement
The Pappajohn SBDC Center seeks to enhance the quality of life through:
Entrepreneurship Education – teaching skills to maximize the likelihood of entrepreneurial success
Entrepreneur and Business Support – helping businesses launch and thrive in a dynamic environment
Partnerships to Stimulate Entrepreneurship – collaborating with others to leverage resources and maximize impact
Vision
The vision of the Pappajohn SBDC Center is to serve as the primary source for entrepreneurship education programs, small business counseling/support services, and as liaison for additional resources to enhance the entrepreneurial environment and improve client results.
As a connecting and collaborating resource for entrepreneurs at all stages, we work in partnership with other organizations to accomplish this vision.  By leveraging assets, we improve the scope and depth of services to aspiring entrepreneurs and existing business owners across the region.
The North Iowa Area SBDC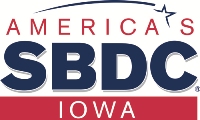 The North Iowa Area Small Business Development Center has been serving the counties of North Iowa since 1985. We are one of 15 regional assistance centers in the Iowa SBDC network. Our office is located in the John Pappajohn Business and Entrepreneurial Center on the Campus of North Iowa Area Community College in Mason City. Our address, phone and fax numbers are at the bottom of this page.
Owning a small business calls for vision, determination and all the sound expertise you can find. The SBDC can guide you down the road to success with:
One-on-one counseling by qualified professionals
A variety of learning opportunities, including workshops, classes, on-line assistance and publications and other resources
Connections to other service providers, federal, state and local resources, sources of capital and similar assistance for small businesses
Federally Funded
SBDCs are a program supported by the U. S. Small Business Administration (SBA) and extended to the public on a non-discriminatory basis. SBA cannot endorse any products, opinions or services of any external parties or activities.
Iowa's SBDCs are partially funded by the U.S. Small Business Administration via a contract with Iowa State University, Ames. The State Center is headquartered in ISU's new Gerdin Business Building and the Iowa SBDC statewide program is hosted by Iowa State University's College of Business.
Additional funding is provided by the State of Iowa. Support for regional centers is provided by SBDC host institutions and contributed funds. Our center's host is North Iowa Area Community College.
What does this mean for our clients? It means that our business counseling services are federally funded and free of charge.
The SBDC Impact
Because 97.5% of Iowa's businesses are small businesses (fewer than 500 employees), the SBDCs face a monumental task in assisting them. Yet Iowa SBDC results are extraordinary. According to an independent study by Dr. James Chrisman of the University of Mississippi, in the last 3 years Iowa SBDC clients:
Contributed $11 million in new state taxes through increased sales and employment
Increased firm gross revenues by $240 million
Added and retained 3,795 jobs
Raised $77 million in new capital
Grew 3.5 times faster than the average Iowa business
For more information about the Iowa SBDC and other business assistance, visit www.iowasbdc.org.
Our team
Candi.Karsjens@niacc.edu | 641-422-4191 Candi Karsjens is the the Director for the North Iowa Area Community College John Pappajohn Entrepreneurial Center. She first…

Ashley.Page@niacc.edu | 641-422-4192 Ashley Page is the Director of Entrepreneurship Programs & Client Success Ashley comes to NIACC with over 15…

Brook.Boehmler@niacc.edu | 641-422-4342 Brook Boehmler is the Director of the North Iowa Area Small Business Development Center (SBDC). He comes to NIACC…
Kelley.O'Rourke@niacc.edu | 641-422-4234 Kelley O'Rourke is the School Partnership Entrepreneurial Coordinator, which focuses on K-12 entrepreneurial education. Kelley is organizing the Entrepreneur…

Mary.Spitz@niacc.edu | 641-422-4111 or 4342 Mary Spitz is the Administrative Assistant for the North Iowa Area Community College John Pappajohn Entrepreneurial Center…

Joyce.Martin@niacc.edu | 641-422-4384 Joyce Martin is the Communications and Program Coordinator for the Pappajohn Center. She comes to NIACC after nearly…
What we offer
NIACC John Pappajohn Entrepreneurial and North Iowa Small Business Development Center (Pappajohn SBDC Center) team is committed to unlocking the potential of any business. We've built a network of resources and services designed to inspire innovation, attract, connect collaborate, and accelerate entrepreneurs, start-ups and business growth. We offer well designed educational programs (starting in 5th grade), events, business assistance, access to capital, and partner resources.