Marketing Wednesday: 9 Essential Elements of your Internet Marketing Strategy
May 27, 2020 @ 9:00 am

-

10:00 am

Free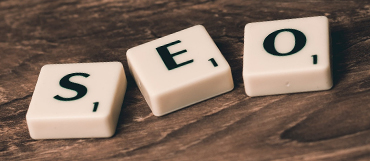 Please join us for Marketing Wednesday's free webinar as we focus on the 9 Essential Elements of your Internet Marketing Strategy. As businesses phase into reopening and the economic conditions continue to evolve, digital marketing will continue to play an essential role in communicating with your customers.
We'll be joined by Paul Gormley, project manager at CIRAS - Iowa State University (Center for Industrial Research and Service). At CIRAS, Paul has worked with over 200 companies to help them effectively develop and deliver innovative and sustainable products, services and business models, craft relevant marketing messages, and produce effective internet-based marketing strategies.
Please register in advance, this call is limited to 100 participants.
https://niacc.zoom.us/meeting/register/v5IsdeyqqzIuveBtjglNeoo0pehTI8zlzA
After registering, you will receive a confirmation email containing information about joining the meeting. That is the link you will use to access the webinar. You will not get another email. If you can't attend live, we will also record and share the session along with any recommended resources.
This webinar is part of the Small Business Strategies during COVID-19 series. The NIACC Pappajohn Center & SBDC is working to help our clients combat the uncertainty and provide strategies for your business to innovate, adapt, and survive in this rapidly changing economic environment. In addition to our online one-to-one business counseling, we're continuing an online series to connect experts to entrepreneurs on specific challenges you might be facing right now. Please contact us with any questions.
Resources
Back to Small Business Strategies