Pappajohn Venture Competition Applications Due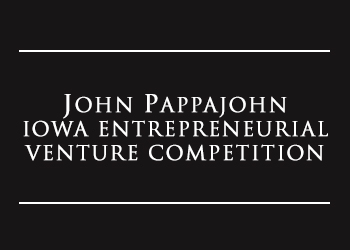 The 2022 John Pappajohn Iowa Entrepreneurial Venture Competition application portal is now open. Applications are due May 16th by midnight.
The seventeenth annual statewide competition will award $100,000 in cash prizes to Iowa startups and entrepreneurial ventures. The $100,000 in seed funding includes a $50,000 contribution from John and Mary Pappajohn, matched by $50,000 from the Iowa Economic Development Authority (IEDA).  The goal of this competition is to support Iowa's entrepreneurial ecosystem by assisting entrepreneurs.
For more details, visit www.pappajohncompetition.com
The deadline for first round submissions is May 16, second round submissions for select applicants is July 18, with final awards announced on September 15, 2022.