June 15, 2018
Do you know a North Iowa high school student? Encourage them to sign up for YEA today. The Youth Entrepreneurial Academy kicks off July 9-13th, and a few spots are still available. YEA is a free, week-long camp where North Iowa high school students get not only scholarship and prize money, but also hands-on, real world experience in entrepreneurship.
But what exactly are the advantages of being a young entrepreneur?
Entrepreneurial Skills are Life Skills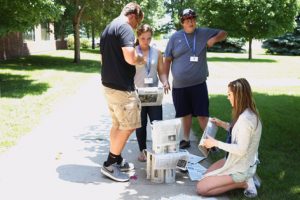 You don't have to start a business to benefit from thinking like an entrepreneur. The skills you learn as an entrepreneur give you a competitive advantage in every part of life.
Resiliency, innovation, teamwork, respect, networking, problem solving, and responsibility – learn them as an entrepreneur and use them for the rest of your life.
---
Make Money for College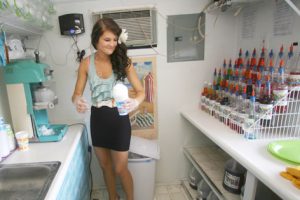 YEA students automatically receive a $500 NIACC scholarship (perfect for those dual-credit courses) and have the opportunity to win up to $500 in the pitch competition.
Regatta Olinger started her own Tropical Sno stand in Garner after attending the Youth Entrepreneurial Academy and winning the Pitch Competition.
Read Regatta's story at the Globe Gazette
---
Give Back to your Community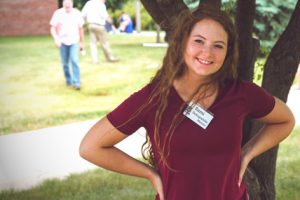 An entrepreneur has many ways they can give back to their community. Many young entrepreneurs start out with business ideas that promote a social good, like upcycling, clean energy, or  converting waste products into usable materials. But these aren't the only ways entrepreneurship gives back – entrepreneurs also use their brand name for a good cause by donating money, goods, or services to charitable causes.
Sami Schupanitz started her homemade sock monkey business after winning YEA's Pitch Competition. While she also attends college full time as she runs her business, Sami also uses her business to give back to important causes by donating her sock monkeys to fundraisers.
---
Make a Difference Locally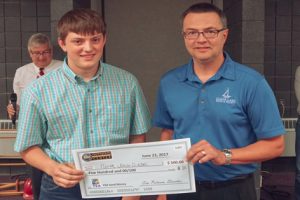 When you start a business, you become a job creator.
Small businesses are the most important part of any community – you're single-handedly boosting the local economy, helping create new industries, and creating social and economic change just by doing what you love.
Being an entrepreneur means transforming ideas into reality. The Youth Entrepreneurial Academy gives high school students the opportunity to learn entrepreneurial skills from successful local entrepreneurs and professional business counselors at the Pappajohn Center.
---
There are still a few spots available for YEA 2018. YEA runs from July 9-13 and is open to current high school students and outgoing high school seniors. Attend YEA for free, stay on the NIACC campus or receive a travel stipend, receive scholarship money, win prize money, and learn some of life's most important skills!
Do you know a North Iowa high school student? Encourage them to sign up for YEA today!