November 7, 2018
We celebrate the agricultural entrepreneurs of North Iowa. Iowa has a long history of innovators, inventors, and entrepreneurs who have changed the world with their technologies, products, services, and businesses. In honor of Agricultural Entrepreneurship Week, today we spotlight NutriQuest®.
NutriQuest®, was founded in 2007 in Mason City, Iowa by two entrepreneurial spirits, Steve Weiss and Dr. Chad Hagen, with a vision focused on helping livestock producers realize improved productivity and margin through consulting, innovation and technology development.
The core belief in the establishment of NutriQuest was that success would come from helping livestock producers realize improved profitability through optimized technologies and efficient operation based on strategic production goals.  The internal slogan "We believe in ingenuity inspired by servitude to our customers" has been the foundation for growth and success.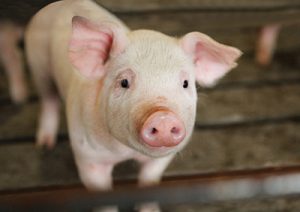 Today, NutriQuest has international presence and is comprised of a team of industry-leading animal experts serving producers by delivering targeted breakthrough solutions to animal producers via nutritional and non-nutritional products, services, and technologies. Industry-leading animal nutrition and production experts scrutinize products and technologies to ensure that all NutriQuest solutions meet or exceed rigorous standards for efficacy, cost justification and practicality.
NutriQuest technology solutions are providing value to 2/3 of the pork produced in the U.S., and their technologies are rapidly being adopted internationally on poultry and dairy farms. By focusing on issues faced by livestock producers, NutriQuest has provided unique value in the areas of livestock nutrition, water quality, humane euthanasia and consulting services.
NutriQuest feels privileged to have a leadership role in the animal industry and has a strong sense of stewardship for animal production. Through collaboration with industry participants, technology providers and customers, NutriQuest is continually working on behalf of animal producers to fill critical needs and provide a high level of value.