December 22, 2017
Accelerator Report from Daniel Pitts Winegarden, JD
We continue with a recap of the 2017 Innovation Roadshow, held on October 10 at the Sukup Manufacturing Co. Tech Center.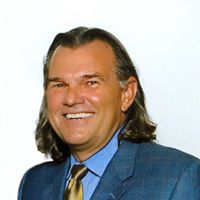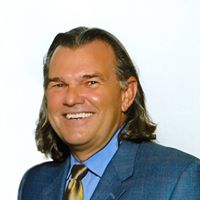 Steve Sukup, CFO of Sukup Manufacturing Co., shared the importance of cultivating a culture of innovation. Corporate culture is the one thing that a leader cannot delegate – it must start from the top-down. But, if you get it right, innovation can then originate from anywhere in the company because the team knows innovation is expected and rewarded. Innovation isn't risk-free. It requires experimentation and iteration. It requires leadership communicating challenges so the team knows what to solve through innovation.
Sukup shared examples of the origin of recent innovations in both product and process, an important point that was echoed by other speakers. Innovation is more than just new products. Don't ignore opportunities for creativity in channels of distribution, manufacturing, back office processes, and more. The service component more often sets apart a physical product from the competition than mere price.
The new Sukup metal building line features both product and process innovation. It leverages a successful sales and distribution network and involved acquiring competitors for their skilled work force and geographic footprint. The Sukup Safe T Home is another example of innovation that bubbled up from below to become a major success story in philanthropy and corporate partnerships.
Steve Doerfler, CEO of Metalcraft, Inc. was the inspiration for the Innovation Roadshow. Doerfler previously shared Metalcraft's implementation of Gino Wickman's Traction methodology for strategic planning with the NIACC Pappajohn Center and SBDC Advisory Board to great acclaim. Doerfler agreed to a return engagement before other business owners.
Traction uses a Keep It Simple Stupid (KISS) approach to focus change in a one-page strategic plan, with no more than a handful of big rocks to move. Too many companies have experience with a great strategic planning retreat that produces a notebook full of to-dos. But too often it's all vision and no execution. The notebook gathers dust on the shelf. Traction delivers results by assigning tasks to a specific individual, with a deadline, and performance metrics. It provides accountability quarter-to-quarter so the strategic plan is an essential focus throughout the year and not just a topic for a three-day retreat.
Doerfler shared the artful process of engaging team leaders to ensure ownership of the goals, the tasks, the deadlines, and the metrics. This was a take it home and use it tomorrow tool. The audience asked about giving away the playbook. Steve's answer? Done right you can give the competition your playbook and it won't matter because it's tailored to you and your team. The competition will never be able to execute as well, as evidenced by Metalcraft's sales growth.
---
Stay tuned for Part III of the Innovation Roadshow recap! Next up, we hear from Camille Urban of BrownWinick and a double presentation from Emily Schmitt of Sukup Manufacturing Co. and Chris Proskey of BrownWinick.