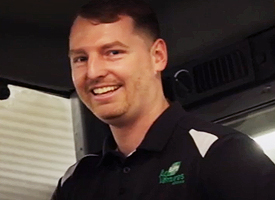 The NIACC John Pappajohn Entrepreneurial Center and North Iowa Area SBDC are proud to recognize Spencer Stensrude of Ag Ventures Alliance in Mason City, IA as the March 2021 Entrepreneur of the Month.
Spencer Stensrude is the CEO of Ag Venture Alliance, a seed stage venture capital fund run by farmers, based in Mason City, Iowa. Ag Ventures Alliance is a farmer-owned cooperative that invests in startups that increase farm profitability, and currently has about 32 companies in its portfolio from bio-tech and artificial intelligence, to software and hardware solutions for farmers. Spencer is a self-described born entrepreneur now helping other entrepreneurs achieve their dreams. "Sometimes it feels like being an entrepreneur isn't a choice," he says. "When you see the right opportunity you just have to run with it."
Spencer's first foray into entrepreneurship was selling skateboards in high school. Spencer's hometown of Lake Mills had recently opened its first skate park, and Spencer and his friends were spending most of their time there. But the small town of Lake Mills had nowhere to buy new boards, wheels, bearings, any of the materials needed to pursue the sport. Spencer seized the opportunity, set up wholesale accounts with distributors, and started his business out of the family garage – all before he turned 15. "At that young age," Spencer says, "it was just about solving a problem that we had."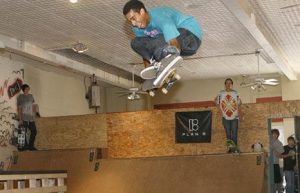 After graduating high school, Spencer opened an indoor skate park with two friends. "I had alternative plans for college," Spencer explains. He didn't get into his first choice university and was questioning his future career options. "We decided that we had to come up with something really cool – and the coolest thing we could think of was to re-open the skate shop, level it up to an actual store, and open an indoor skate park." Spencer and his co-owners built the indoor park in Mason City, moving through three locations, learning and applying new lessons with every iteration. "Ultimately we ended up learning that there wasn't a large enough market in Mason City to sustain it," Spencer says. "But while we were running it, we were having fun every day."
Spencer started the next phase of his career in finance, working in commercial lending for a few years. Spencer earned a degree in Finance and Banking, with a double major in Entrepreneurship through NIACC and Buena Vista. "I chose NIACC because I'd had a great experience with the Youth Entrepreneurial Academy at the John Pappajohn Entrepreneurial Center," Spencer says. The Pappajohn Center had helped Spencer through all of his different ventures, and he decided to choose NIACC first and continue to be involved in all of the different offerings the Pappajohn Center had, including the Collegiate Entrepreneur Organization. After several years in commercial lending, Spencer became an investment analyst with Ag Ventures Alliance, where he sourced deals and evaluated investment opportunities. After three years as an analyst, Spencer was tapped for the role of CEO.
Spencer says, "My favorite thing about this role is I think that if I can stick with this long enough, I can make a bigger impact than being an entrepreneur and starting something myself. I have a chance to work with founders who are tackling large problems and setting out to change the world every single day. It is the most inspiring job that I think anyone could have. I feel very lucky to be able to do this."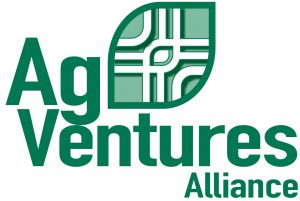 Ag Ventures Alliance has a simple goal – to increase farm profitability through innovation and entrepreneurship. Today, they're doing that through making investments in early-stage startups, seeking the opportunities to invest at the stages where support is hard to come by. One of the most rewarding parts of the job is seeing these early stage projects grow from concept to prototype to success. One founder's project Spencer describes went from concept to acquisition by a publically traded company in just a few years – and that founder is now an investor in the next generation of startups. "Seeing that come full circle has been really meaningful and exciting to see what can happen when you have a founder who sets out to tackle a big problem," Spencer says.
As for advice for innovators and entrepreneurs, Spencer says, "For all the people out there who have a business idea or they think they have a solution to a problem, I would like to let them know that there are people who will support them along the way. The best thing you can do is get out there and start talking to people about it, build a network. The Pappajohn Center is a great place to start – there's a whole hidden economy of investors that support people who want to take on big problems. There are people out there who are willing to make bets on ambitious founders." The growing entrepreneurial ecosystem in North Iowa is here to help innovators put the pieces together to build their vision.
Learn more about Ag Ventures Alliance at www.agventuresalliance.com.