DeltaV Code 101
April 15 @ 9:00 am

-

5:00 pm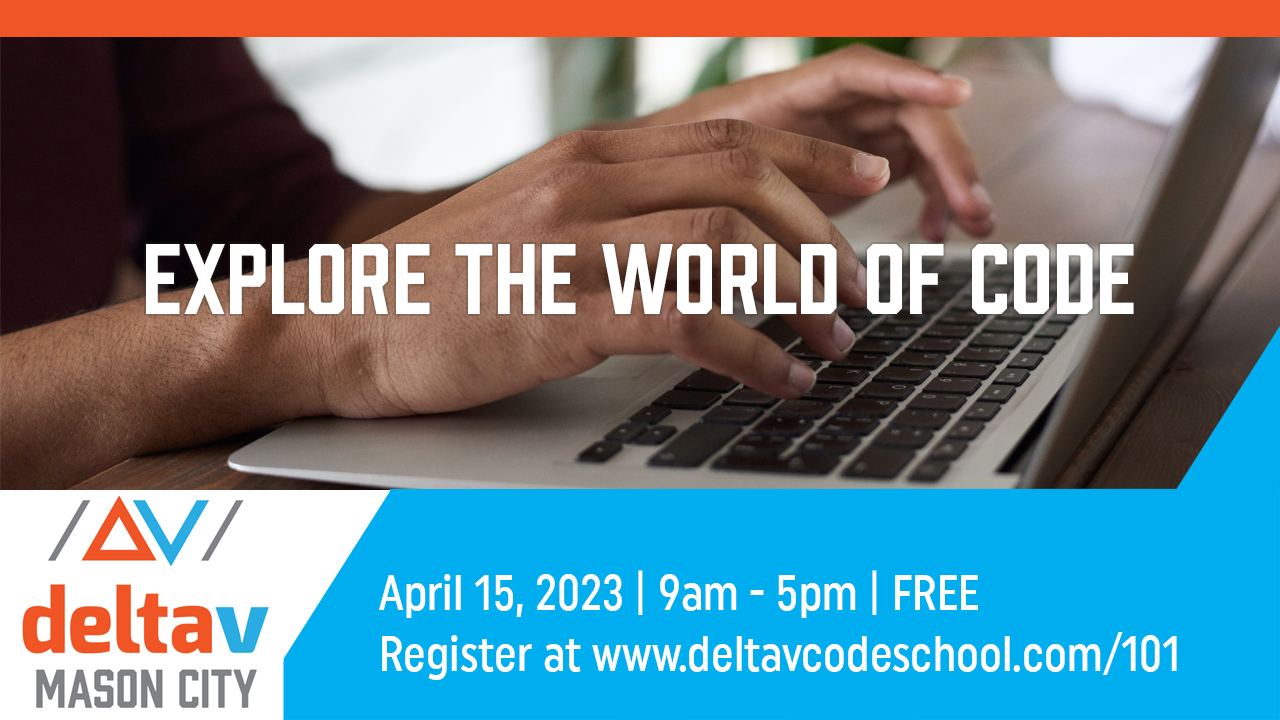 Thinking about a new career in software development? In this free one-day workshop you'll get a taste of a day in the life of a software dev.
Code 101 is about learning what it looks like to be a software developer through a day-long immersive course for beginners that focuses on front-end web development technologies. Get a look at the DeltaV learning experience, find out how websites are built, and code a webpage yourself using professional coding practices.
By the end of this workshop, you will:
Understand the basics of what it means to be a professional software developer.
Understand how HTML and CSS work together to create the modern web.
Create a complete website.
Know how to deploy your website and be able to share your accomplishments with friends and family.
Be able to identify whether a career in coding and the DeltaV program is right for you.
The Pappajohn Center has partnered with The New Bohemian Innovation Collaborative (NewBoCo) to bring the Delta V Code School to North Iowa in order to fill gaps in local entrepreneurial ecosystems. This is an opportunity for Iowans to upskill in preparation for high-wage, high-demand jobs in the technology sector.
Registration is required. Lunch will be provided.
Register now