IASBDC Mobile ShopIowa Appointments
IASBDC Mobile will be on-site in North Iowa on Tuesday November, 17th to help small business owners set up their Shop Iowa storefront, including photographing your products.
Appointments are required. Limited 1 hour appointments are available. Call the NIACC Pappajohn Center & SBDC at 641-422-4342 to set up your appointment.
Brick & mortar retailers: have you been considering Shop Iowa to take your business online? America's SBDC Iowa is bringing you the opportunity to learn more about Shop Iowa – and receive expert help in taking your retail business online.
If you are a small brick & mortar retail business in Iowa, have products you can ship, and can receive online orders you qualify for Shop Iowa. Shop Iowa is funded by the Iowa Economic Development Authority, enabling small retailers to have a shop on the platform for FREE to sell up to 25 products online through June 30, 2021.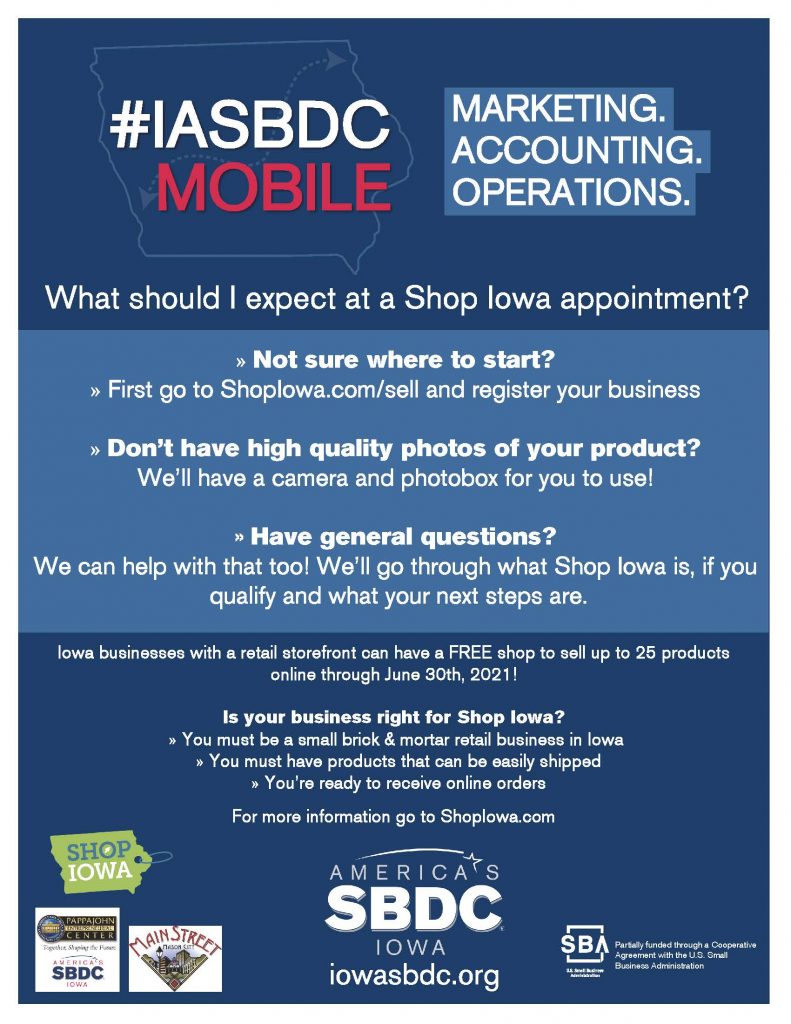 Global Entrepreneurship Week
This event is part of the NIACC Pappajohn Center & SBDC's Global Entrepreneurship Week. Learn more about the 2020 Global Entrepreneurship Week in North Iowa.