IWI: Intro to 3D Printing
November 16, 2020 @ 4:30 pm

-

6:00 pm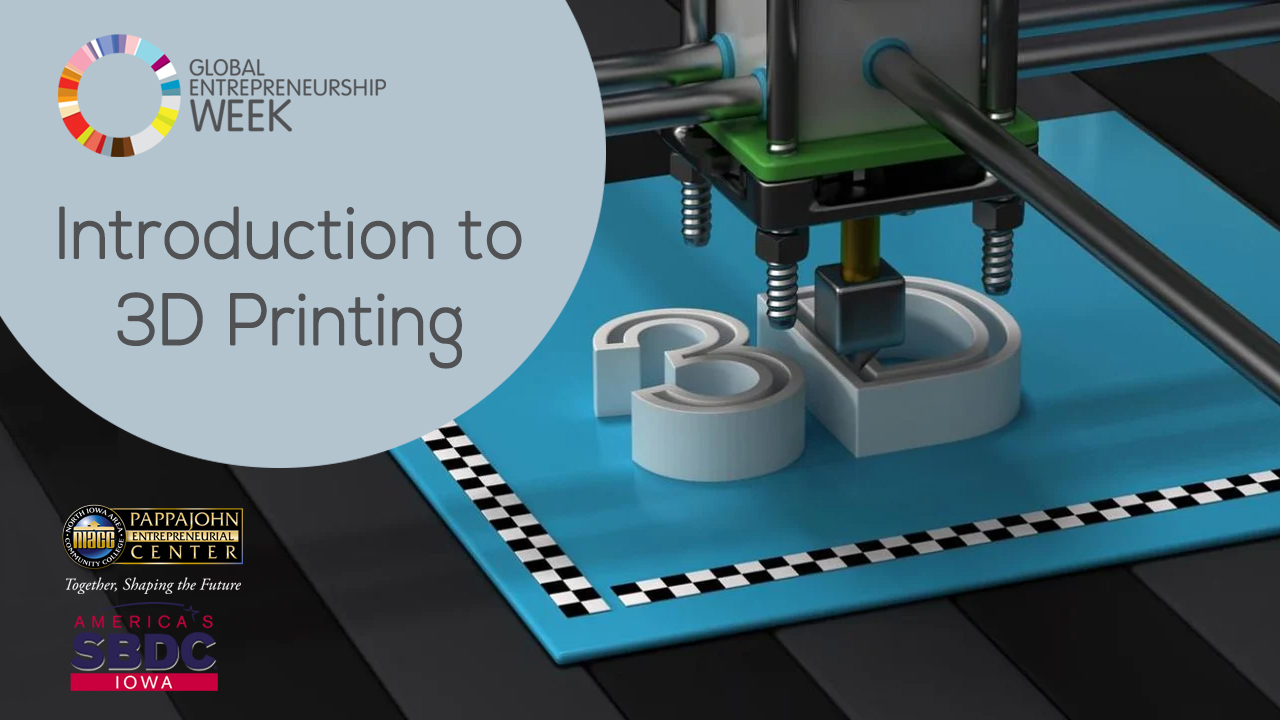 Introduction to 3D Printing is brought to you by the Innovation Workspace Initiative
Fused-deposition modeling ("FDM") 3D printers are incredibly versatile machines, capable of creating everything from board game pieces to prosthetic limbs.  As 3D printers become more common in businesses, schools, and homes, it is important to know how to use these machines for personal or professional projects.  In this workshop, you will learn all about what FDM 3D printing is, how it works, common FDM 3D printer anatomy, the advantages and disadvantages of this type of additive manufacturing, and how to operate NIACC's FlashForge Creator Pro printers safely and effectively.
Pair this workshop with Introduction to Onshape to unlock the full potential of 3D printers by learning to design for 3D printers.
Register
Innovation Workspace Initiative
The Innovation Workspace Initiative is a project to bring a makerspace to empower your creativity through hands-on, project-based learning. Through virtual and in-person curricula, this workspace will bring together makers from K to Gray, bridging community and school district makerspace while connecting them with local business and industry leaders. The IWI has a big vision and would like to invite you to join us for our first workshops, focused on Additive Manufacturing: from CAD designs to 3D printers.
Global Entrepreneurship Week
This event is part of the NIACC Pappajohn Center & SBDC's Global Entrepreneurship Week. Learn more about the 2020 Global Entrepreneurship Week in North Iowa.