NIACC Student Entrepreneur Engagement: Vision Boards 101
November 16, 2020 @ 12:30 pm

-

1:30 pm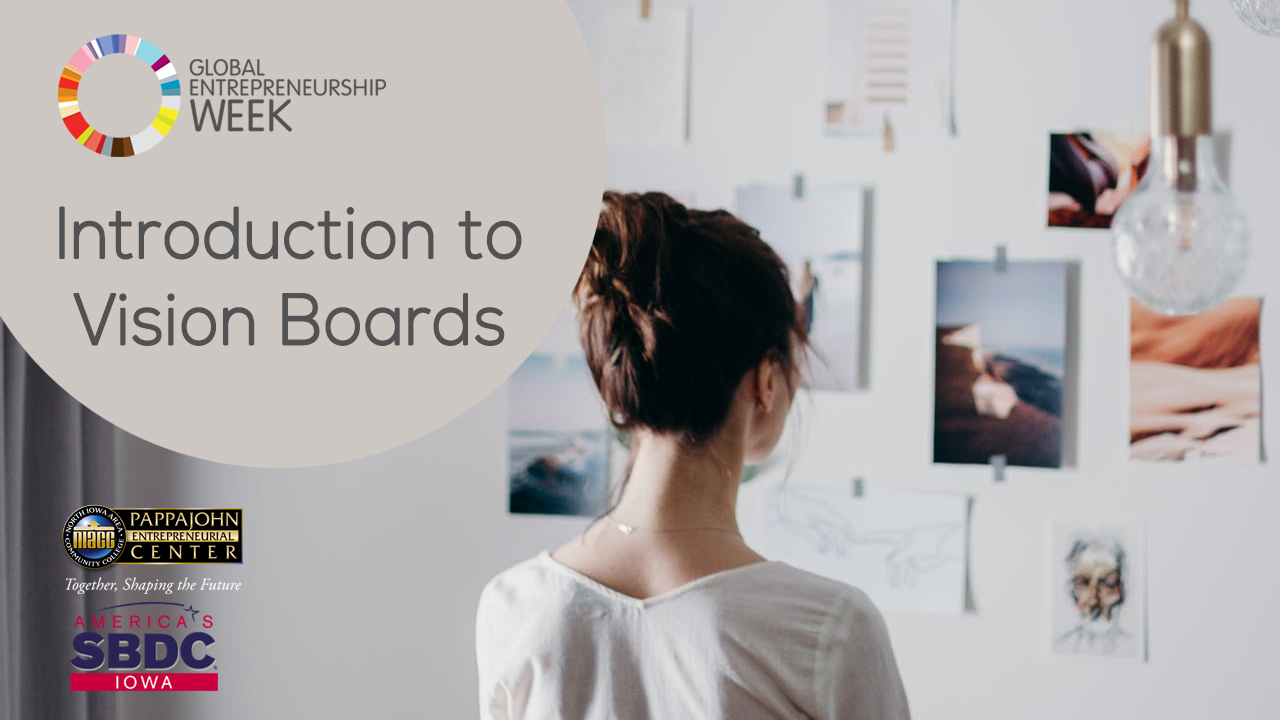 Feeding a growth mindset using your own goals.
NIACC students are invited to join this Student Entrepreneur engagement activity - the event is open to all students and recorded by Zoom for access. In-person attendance must abide by NIACC mask and physical distancing guidelines.
Location: Pappajohn Center, Room #117
Participants will create a collage of images and words by cutting out of various magazines. The Vision Board represents the student's wishes and goals, intended to serve as inspiration and motivation. It also helps clarify what you want out of your life because it forces you to put something down. It can help define your short and long-term goals and guide the decisions you make along the way.
Students have fun searching for the correct images and words, gluing to poster board. It can be very simple or more complex, own it! Once finished, take a screen shot and make it your phone or laptop screensaver! Hang it up in a visible area in your dorm, apartment, bedroom or bathroom so it becomes of daily reminder of your goals.
No registration required
Global Entrepreneurship Week
This event is part of the NIACC Pappajohn Center & SBDC's Global Entrepreneurship Week. Learn more about the 2020 Global Entrepreneurship Week in North Iowa.