Tackle Your Technology To-Do List: Conquer Everyday Tech Challenges with Practical Solutions
January 10, 2024 @ 9:00 am

-

10:30 am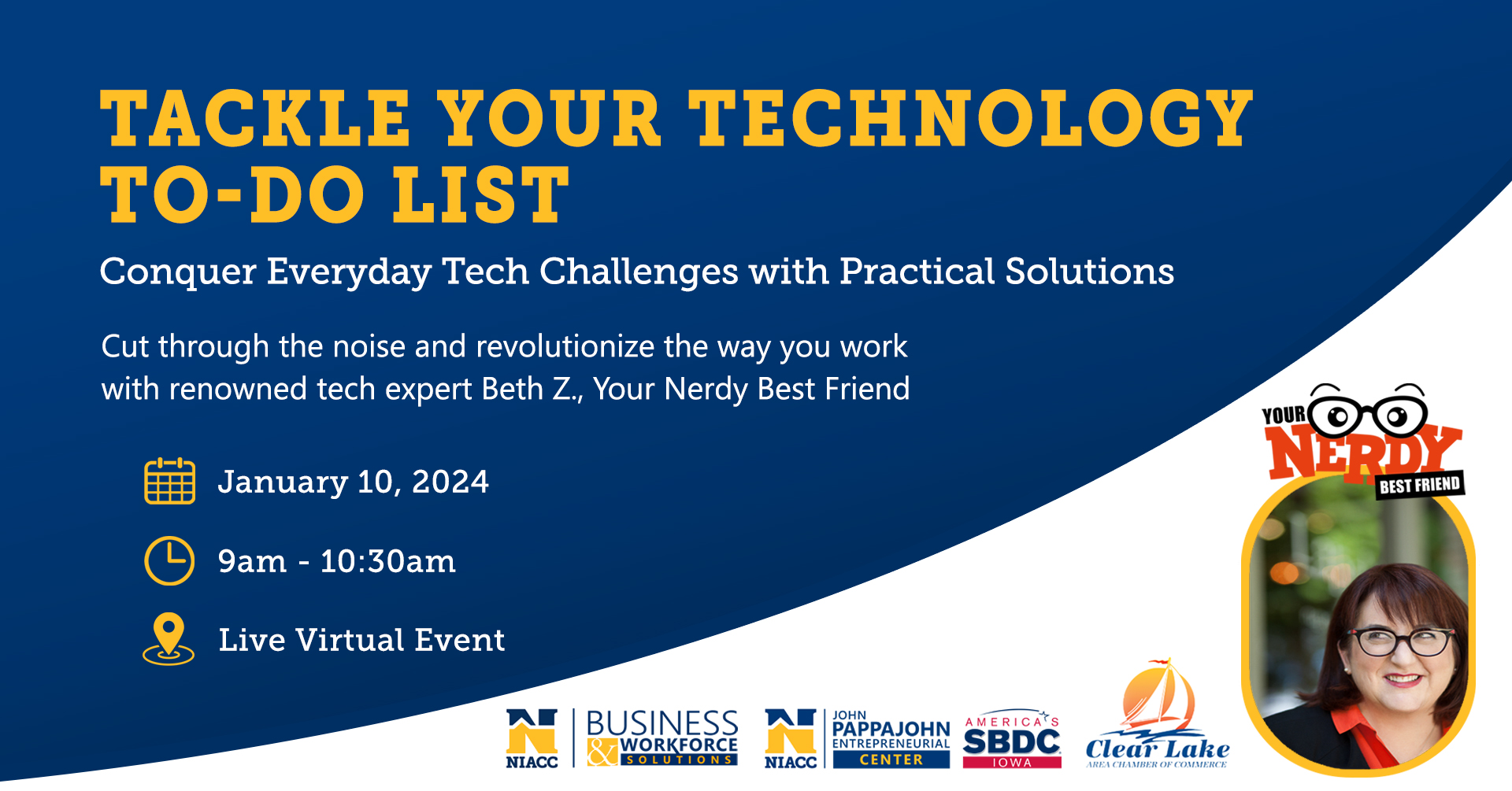 Join renowned tech expert, Beth Z, Your Nerdy Best Friend, for a witty and practical webinar that cuts through the noise and focuses on the nuts and bolts of regular technology use. This session is designed to address the everyday tech challenges we all face, providing practical solutions that are relevant to everyone, regardless of skill level.
In this engaging webinar, Beth Z will guide you through a journey of discovery, empowering you to:
Identify Common Tech Hurdles: Uncover the pesky issues that waste your time and cause frustration in your daily tech interactions.
Master Tech Basics: From managing passwords to organizing files and decluttering your inbox, learn the essential skills and best practices that make your tech life smoother and more efficient.
Embrace Smart Solutions: Dive into Beth Z's card deck filled with tiny tech steps that deliver big results. These practical tips and tricks will save you time, reduce stress, and streamline your technology use.
Boost Productivity: Gain the confidence and know-how to optimize your tech tools, troubleshoot common problems, and tackle your technology to-do list with ease.
This webinar is your opportunity to gain practical insights and actionable strategies to conquer everyday tech challenges. Whether you're a seasoned tech user or simply looking to enhance your tech skills, this session is tailored to meet your needs.
Registration information coming soon.
---
This event is part of a two-seminar series provided through partnerships with the NIACC Pappajohn Center, NIACC Business & Workforce Solutions, the Clear Lake Area Chamber of Commerce, and the Mason City Chamber of Commerce.
Sponsored by: