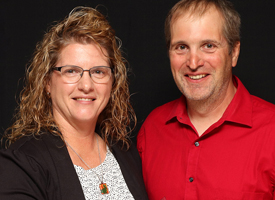 January 2023 Entrepreneur of the Month - Jill Ihrke
The NIACC John Pappajohn Entrepreneurial Center and North Iowa Area SBDC are proud to recognize Jill and Troy Ihrke of Easy2Show in Sheffield, IA as the January 2023 Entrepreneur of the Month.
Easy2Show is a completely integrated software used to manage competitions and exhibitors, as well as clubs. Their patent pending software process moves data in more than a linear direction, which allows an automated sharing of information between the three segments. By eliminating manual data entry and utilizing mobile devices to record results, data collection from these events can now be used to drive involvement and sales. Their current software is written for and being used for Rabbit & Cavy Shows across the United States and Canada.
Jill enrolled in the NIACC Launch & Grow program in Spring 2017 with an idea to develop a product for the rabbit and small animal industry which led to an issued patent and a product that is still sold today. However, the Venture School instructor made a comment that struck Jill with inspiration. "The teacher said that a subscription-based business works for you," Jill said. "That clicked and I thought about livestock shows and how could I turn those into a subscription base within a business of improving livestock shows." Jill was then accepted into the ISU Start Up factory to develop the SaaS (software as a service) platform. The 12-month program included an intensive 6 month stretch of weekly homework, meetings, presentations, and feedback from both peers and professors. The process helped Jill refine her business concept, and connected her to vital resources for intellectual property and program development. Jill also worked with the NIACC Pappajohn Center and North Iowa Area SBDC throughout the process.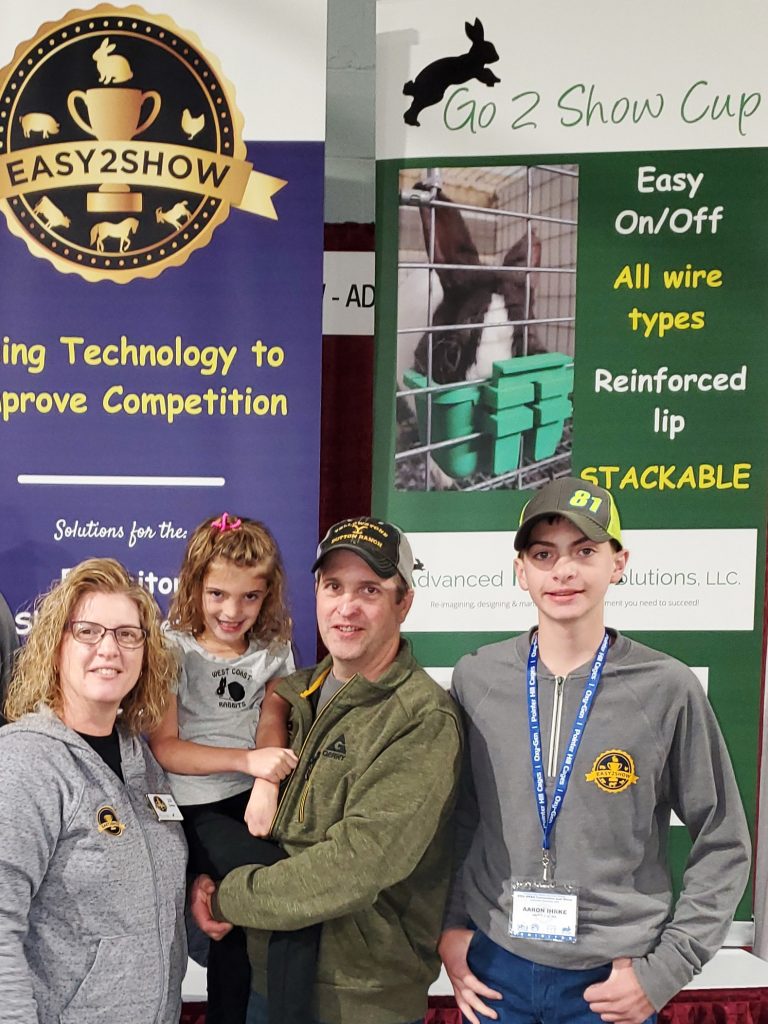 As for many businesses, COVID took its toll on Easy2Show, but resilience and adaptivity are important skills for every entrepreneur to practice, and Jill and her team rose to the occasion. "We were just launching when COVID shut everything down," Jill said. "Almost all events were canceled. There was nothing we could do about that so we took it as an opportunity to continue working on the software and get ahead a little bit." Their unique patent-pending software is now in use across the United States and growing steadily. "In 2021, we had about 10% of the market," Jill said. "In the first half of 2022, we've already hit 25% of the market before reaching fall, the busiest season for our clients."
As a unique, tech-based business, Jill is keenly aware of the need to keep innovating and refining her product through listening to her customer feedback. The Easy2Show software is launching Version 4.0 soon, adding new features, real time data, and greater accessibility to clients. The SaaS platform can be easily modified to serve any livestock competition, or any event where animals, people, or items compete for awards. The platform does more than record the competition; it has changed the way these competitions are run by dramatically decreasing manual data entry, giving exhibitors access to previously inaccessible information, and integrating club management. Easy2Show lowers the barrier to holding competitions. The development process was lengthy but ultimately rewarding, Jill said. She has a few words of advice for innovators who are experts in their field and are seeking to develop an application with a programmer. "Developing a new software is hard and communication is the key," Jill said. "You have to know what you're talking about in and out so you can explain it to the programmer and they can implement your expertise."
In August 2022, Jill was one of three North Iowa entrepreneurs who competed in the final round of the 16th Annual John Pappajohn Entrepreneurial Venture Competition, ultimately winning an Honorable Mention prize. In October 2022, Jill and Troy Ihrke won the Innovation Award at the Pappajohn Entrepreneur Gala.
When it comes to creating something entirely new, Jill and her team are no strangers to roadblocks. However, Jill has both the vision and the plan. "When you're trying to change something that's always been a certain way, it will be hard. Even when you're trying to improve it, it will be hard. But you have to persevere," Jill said.