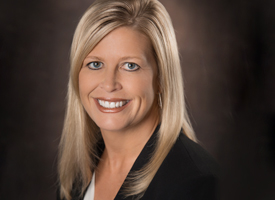 Laura M. Schleusner - February 2022 Entrepreneur of the Month
The NIACC John Pappajohn Entrepreneurial Center and North Iowa Area SBDC are proud to recognize Laura M. Schleusner of Java 18 and LMS Properties in Garner, IA as the February 2022 Entrepreneur of the Month.
Java 18 and LMS Properties were both founded in 2017, taking Laura through an entrepreneurial journey with some unexpected developments along the way. When the owner of Garner's only coffee shop decided to retire and close down the business, Laura saw a local problem that needed a solution. With three young children and a full-time job, Laura's morning coffee stop was a treasured routine. Laura decided this was the right time for someone to buy a property and open a new coffee shop – and she was the right person to do it. At an auction, she bought an espresso machine and other miscellaneous equipment to get started. Laura closed on a property in a prime location on Highway 18 in Garner shortly after.
However, Laura's initial plan was soon put on hold in order to balance family and work. The property sat for a while with the equipment in storage, waiting for the right pivot. Jill Kramer, Executive Director of Hancock County Economic Development Corporation, had a suggestion: go bigger. Jill was consistently being approached by businesses looking to grow in Garner, but they were unable to find the right space. Laura says, "At first I thought there was no way, but then the wheels started spinning. I did some research, called a few construction companies, and put some ideas together, and I realized I think we can put this together."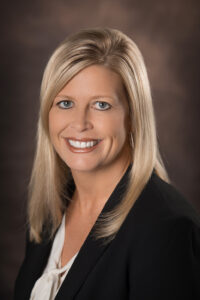 Laura created LMS Properties LLC to achieve her vision of what she could do at this location – create a space for incoming business while also building the coffee shop Garner needed, providing ample parking, drivethrough ordering, and more. The building is anchored by Athletico Therapy, with Laura's initial business idea alongside: Java 18, Garner's own local coffee shop. The building model has been a proven success, and inspired additional commercial property projects in Adel and Carlisle, IA. Laura is a thoughtful and prepared entrepreneur who does her research. Her second property in Adel is located in Dallas County, selected because it's the fastest growing county in Iowa and fourth fastest growing county in America as of 2021. The commercial properties are built for multiple uses and can be tailored to the community. Sustained growth requires a keen eye for detail, knowledge, and research. Laura has drawn entrepreneurial lessons from all stages of her life and career: customer service and food service industry insights from waitressing in college, finance and accounting education, efficiencies of flow and inventory management from other career experiences. A successful entrepreneur can find a lesson in any experience, setback, or success. For example, coffee shops with a drive through had a better success in weathering the economic setbacks of 2020 and 2021. "Pre-pandemic, our drive through orders made up approximately 30% of our traffic, but it's grown to 70%," says Laura.
Laura is a native North Iowan. She graduated from Forest City High School and attended Mankato State University (now Minnesota State Mankato) where she graduated with a degree in Finance and a minor in Business Administration. She later completed her Accounting degree through Buena Vista University at NIACC. Laura still works full-time as a Controller at Clear Lake Bank & Trust, but finds the time to go into Java 18 every day. "I've been tremendously lucky to find the great employees that I have," Laura says. "I can trust them to take an idea and run with it. If you give your employees some lateralness and liberalness, they do well."
Laura is looking to the future for expansion opportunities – not only for herself, but also other Iowa entrepreneurs. She has been mentoring a couple interested in starting their own coffee shop at her property in Carlisle. Inspiring and supporting other women and entrepreneurs has been a particular focus for Laura. Laura also works to inspire local students to entrepreneurship. She visits high school classes to present about starting and running a business, and hires students whenever possible. "Everything about running a business can be found in a coffee shop," says Brook Boehmler, Director of the North Iowa Area Small Business Development Center. "It's exposure to customer service, handling money, multi-tasking, inventory."
Laura's advice to aspiring entrepreneurs is simple. "If you can dream it, you can work hard, educate yourself, and do it," she says.
In early 2022, Laura will open her second coffee shop, The Daily Grind, based in the new Clear Lake Athletics & Wellness Center. The Wellness Center, a state-of-the-art recreational facility, is a hotly anticipated addition to Clear Lake and the surrounding area. The Daily Grind will offer many of the same food and drink options as the original Java 18. The new location is just the latest step in Laura's entrepreneurial journey which has grown from a single vision to a multi-faceted success.